QueensCare & QueensCare Health Centers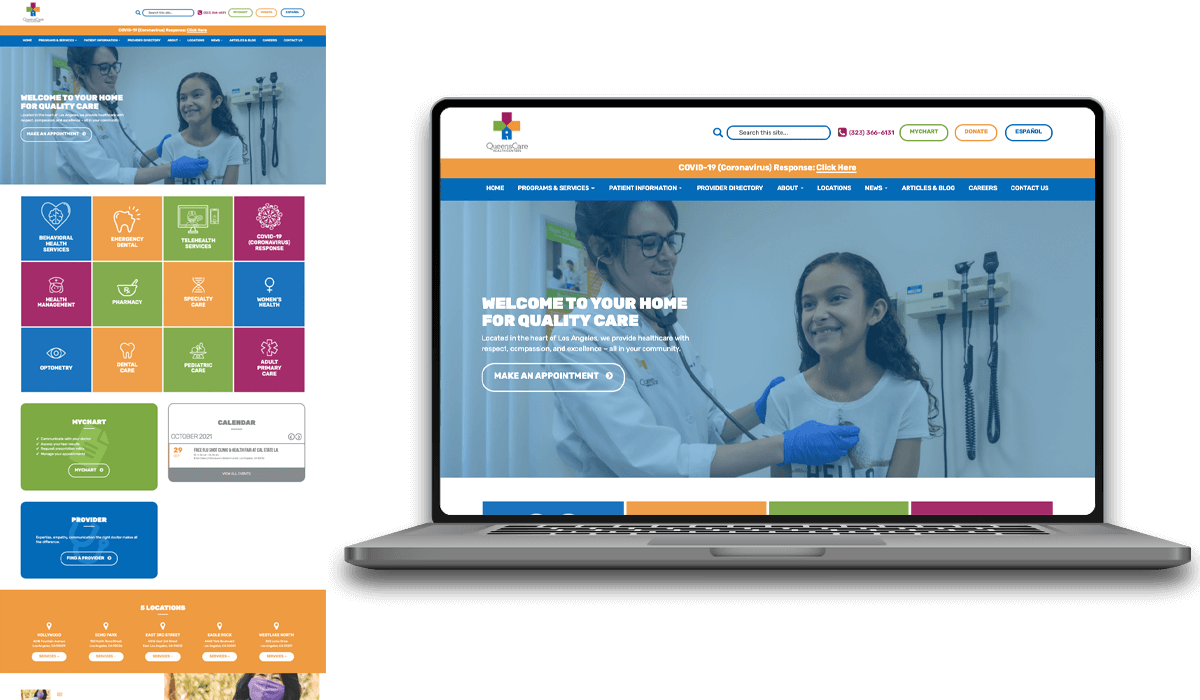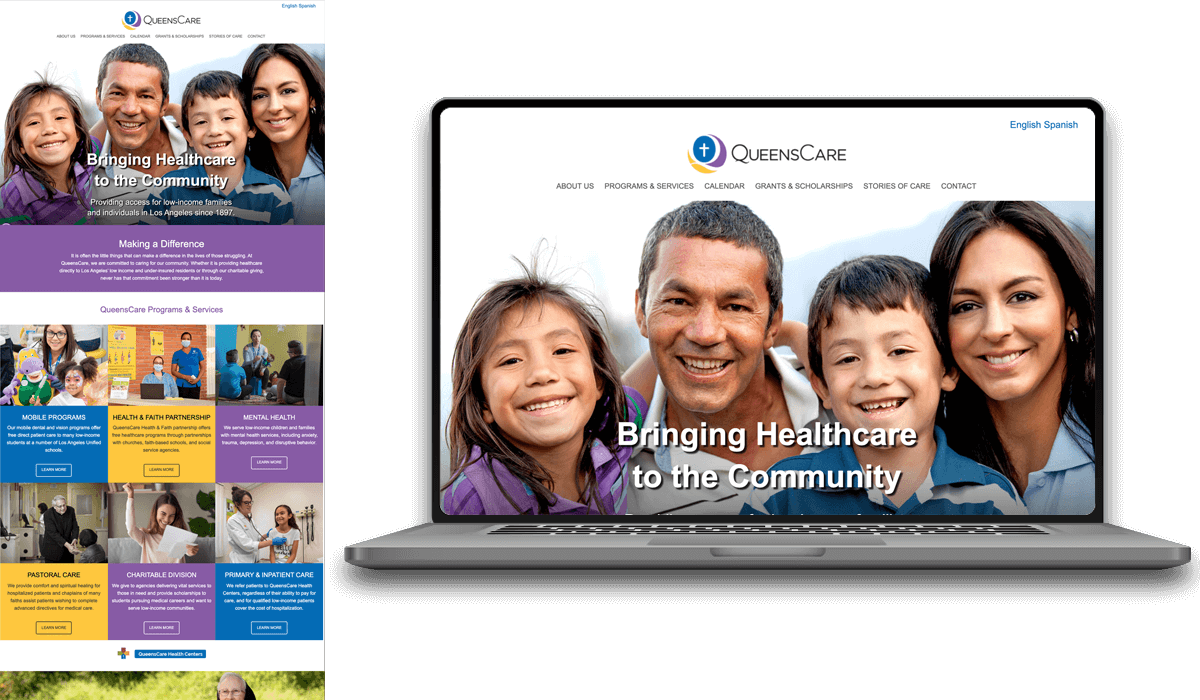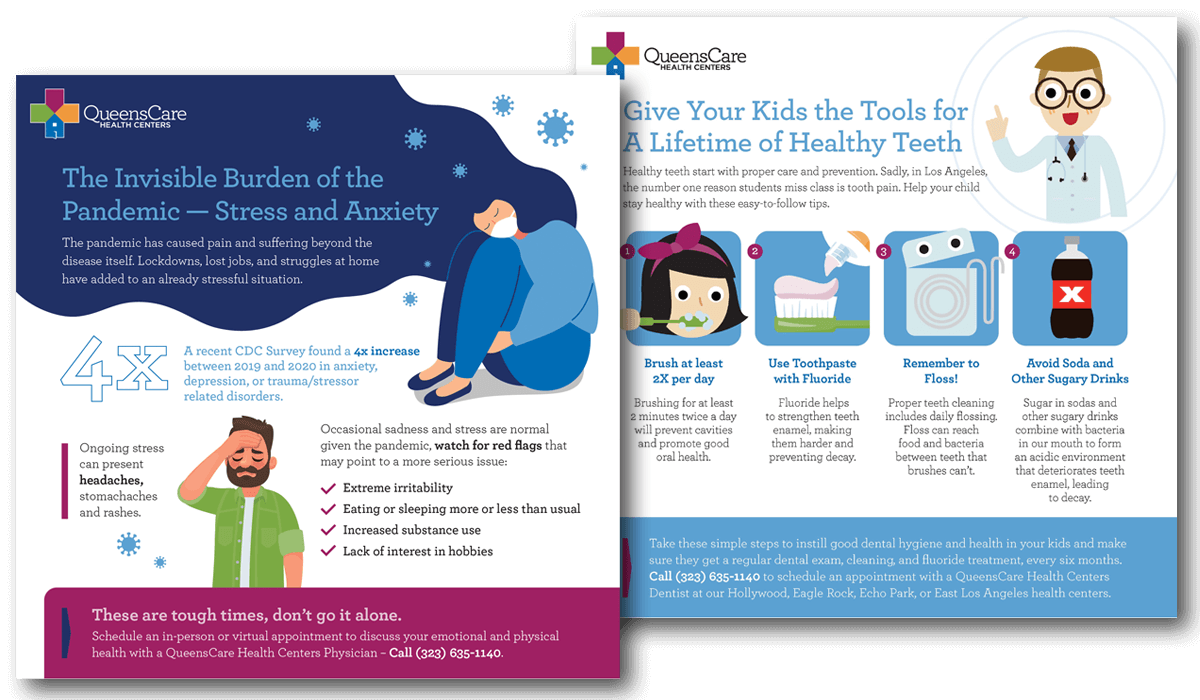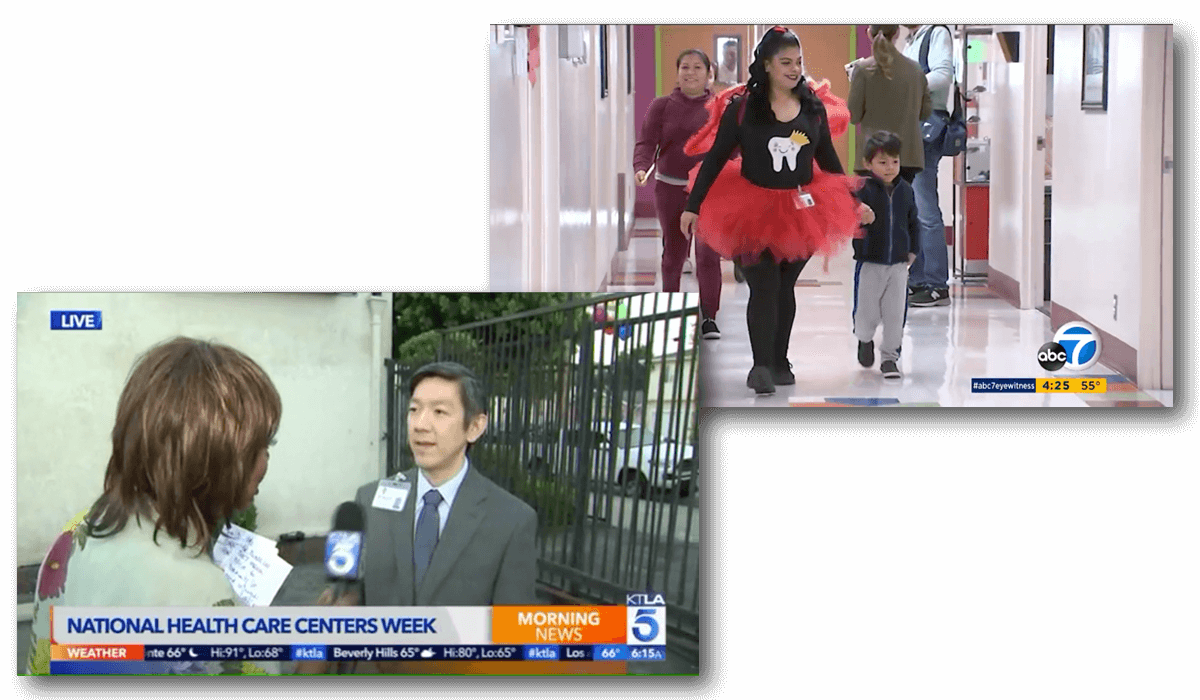 Los Angeles non-profits, QueensCare and QueensCare Health Centers are focused on improving the health of low-income members of the Los Angeles community. Together, these organizations serve thousands of low-income Angelenos.
QueensCare and QueensCare Health Centers came to North Peak Creative for help gaining awareness of their primary care services and programs, including the launch of the world's largest mobile dental care unit. Since 2017, North Peak Creative has helped QueensCare and QueensCare Health Centers earn more than $2M worth of news coverage in Los Angeles television, radio, online and print publications. As QueensCare's needs for marketing grew, they turned to North Peak Creative to improve and update their web presence. North Peak Creative built two custom engaging and impactful websites including enhanced patient search capabilities by gender, expertise, or location and available for both Spanish and English readers. North Peak Creative continues to help QueensCare and QueensCare Health Centers with community awareness campaigns, like designing the logo and managing all media outreach for the 2021 spring fundraiser, Vaccines for ALL, promoting their services through the development of informational blogs, infographics and television advertising.